27th February 2023 marks the one-year anniversary of the announcement of the passing of Alphonso Bondzie AKA Skibadee, one of the most influential UK MCs of all time.
Skiba to me was the epitome of late 90s-early 2000s, jungle drum & bass. Arguably the front man of the genre, the presence everyone waited hours to see at a rave and of course the other S in the original SAS with his partner Shabba, amongst many other collaborations including 2X Freestyle, UNCZ, SASASAS and the show he was in with The Prototypes; Odyssey.
When Stevie passed in July 1998, I missed seeing him by a matter of days which we all know, those that were there and those that listened back to the pair of them on a set, that the void was huge and devastating. Skiba helped to fill that void, he was the natural successor to the crown and wore those shoes for close to a quarter century – nearly 24 years to be exact.
We would wait hours at the front of Bagleys main arena for Skiba to walk on stage, there would be whispers that he was in the building. Other times we would be taking a break on the balcony area at the infamous venue, you would hear the crowd go ballistic from the inside all the way outside, on those cold winters nights or boiling hot summer mornings.
Over the years I was lucky enough to know Skiba as a person, I booked him for a number of drum & bass events in the early 2000s, as far back as 2001. I spent time with him in Canada and various other occasions and interviewed him 3 times, for Beat Culture, for Kool FM and for our feature documentary on Stevie, "…The Hidden Influence". He couldn't have been more different to his ridiculously larger than life persona on stage. A truly humble, softly spoken, gentle soul.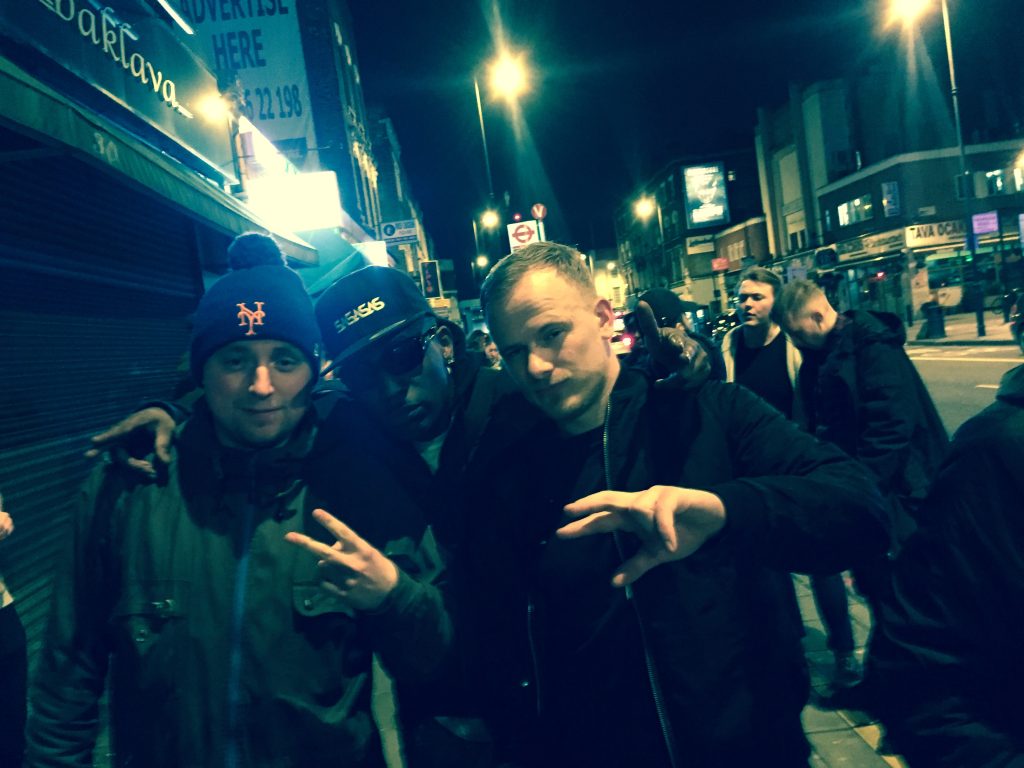 When he passed last year, totally out of the blue. I was personally really moved. All those times spent with friends dancing along to his lyrics over countless D&B classics at raves, moments reciting his lyrics as teenagers were now gone. I made it a mission to reconnect with old friends I hadn't spoken to in years, to ensure those memories and connections weren't lost entirely.
But it also further solidified something to me, that this music we all love; jungle & drum and bass is not just electronic music. It is a culture, that has spread from a London / UK centric pirate radio and tape pack phenomenon, to a genuine global powerhouse. Those early tapes from the Bagleys raves and Kool FM sets, laid the foundation for not just MC culture but UK culture as a whole as a pioneering force in the global dance music world. Skiba was not just the front man for the genre, he was the voice of not just one, but multiple generations of UK underground music fans.
For that, we must continue to celebrate Skiba and Stevie's legacies forever. Today we launch our collaboration with MC Residence on social media, where we will continue to push UK MC culture regularly in their memory.
Jamie BC