We were aware of Kool before Steve (Hyper D) got on there in 1995. But being from Fulham, it wasn't always the easiest to pick up, but when you could it was a madness. When Steve get on there, it really was the beginning of Steve being recognised.
Kool have been broadcasting under new management for 5 days now and well if you haven't tuned in you're truly missing out. Kool is still making history and representing the culture, heritage and history of British music and it is now influencing its third generation of ravers, which is an unbelievable achievement given they've been broadcasting for over 30 years.
Massive big ups to Dugs, Geeneus and the whole crew at Rinse FM.
Darrell Austin. Team Hyper D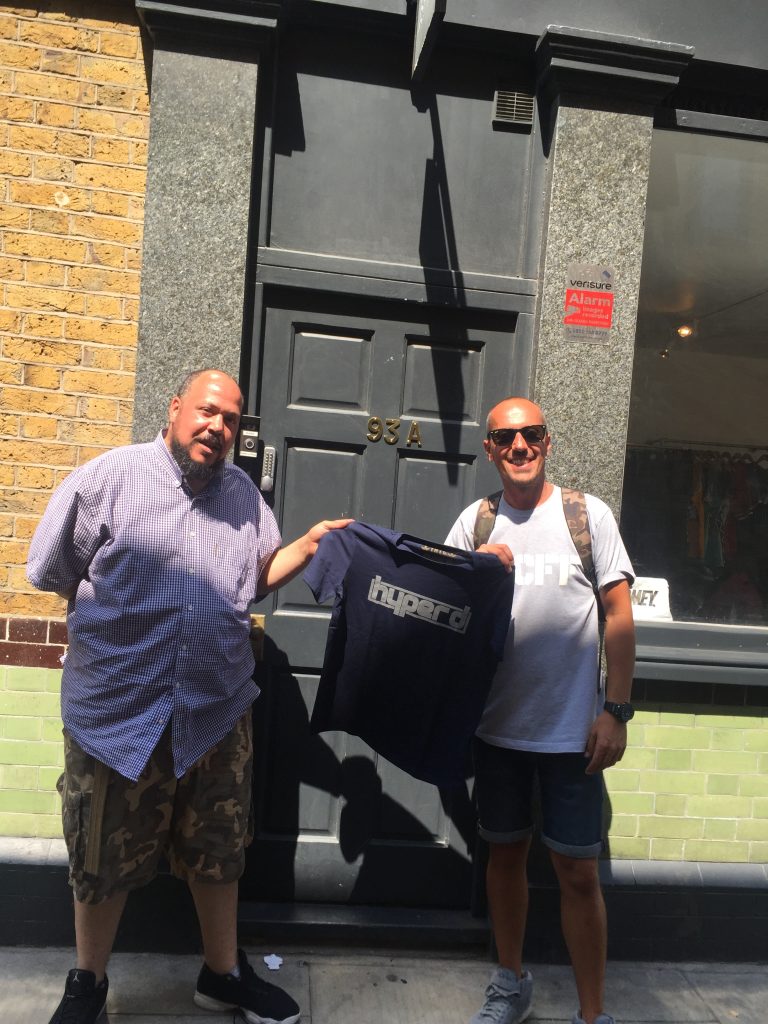 Darrell & Uncle Dugs on Rinse FM in 2018.